a house built from fond reflections
The architects at Thailand-based AUN Design Studio present the newly completed 'Reflection House,' which takes its name from the reflective memories of the client's childhood. Describing these fond memories which drove the architecture, the team writes: 'Visualizing a boy playing with his friends in the neighborhood. They run into this house, walk in and out of those houses. Picturing adults leaning against the fence chatting and watching their children run and play.'
The multi-generational dwelling in Bangkok thus stands as a place for the client to live with his young family and his elderly mother, from whom he had been separated since childhood. The architecture offers a space for many different ages and lifestyles to coexist and to live in harmony.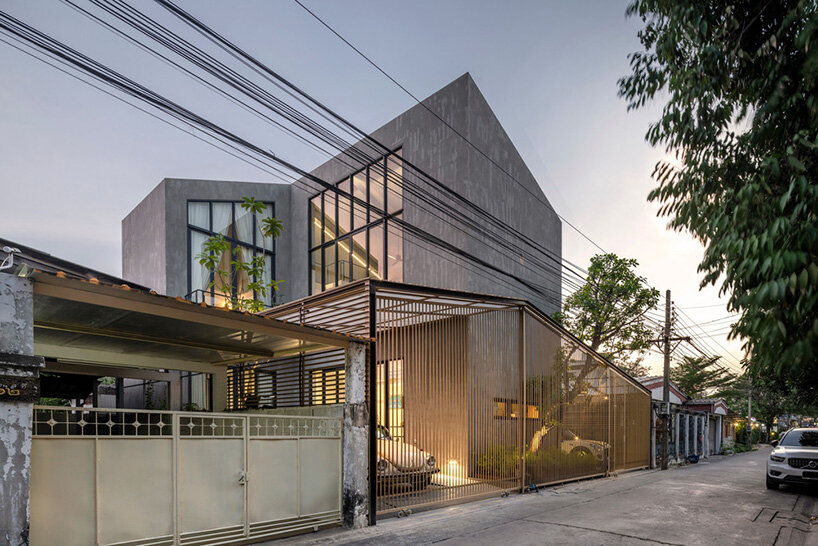 images © Wison Tungthunya & W Workspace | @wworkspace
multi-generational architecture by aun design studio
AUN Design Studio sites its Reflection House within Bangkok's residential neighborhood of Latphrao-Wanghin. The architects note that while the location is closely surrounded by its neighbors, the design intentionally celebrates these adjacencies as an expression of the longtime memories created within the place. Different entrances of the home allow the multiple generations to access their apartments, while a shared gathering area opens up within the house's center.
The architects organize the home between two living areas across two levels. The elderly mother's home is located across the ground level, while the upper level is designated for the client and his young family.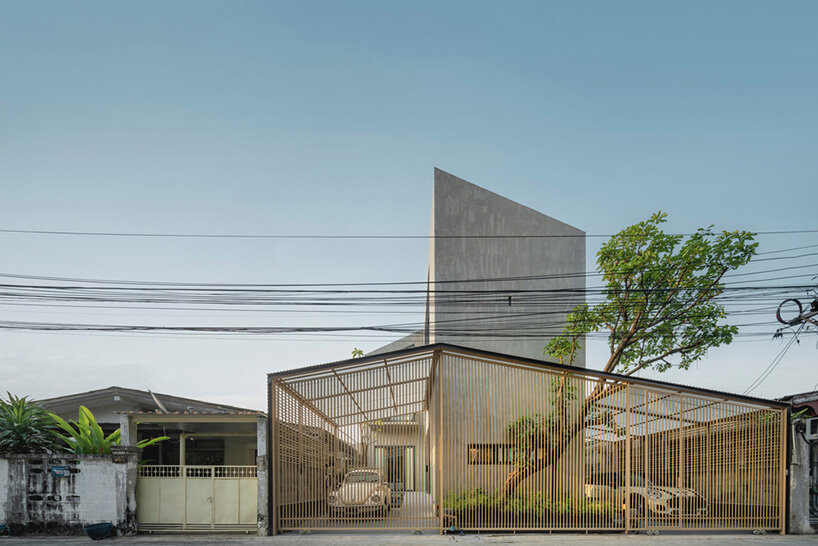 respecting the scale of the bangkok neighborhood
AUN Design Studio's Reflection House is recognized at once by its uniquely sloping roof and facade of timber screening, which shelters the carport. The low height of this street-facing timber volume matches the scale of its neighbors, and thus stands as a more gradual transition between the sidewalk and the tall body of the rest of the house. The house is further expressed with a simple material palette of exposed concrete and neutral colors, further allowing a more subtly integration with its context.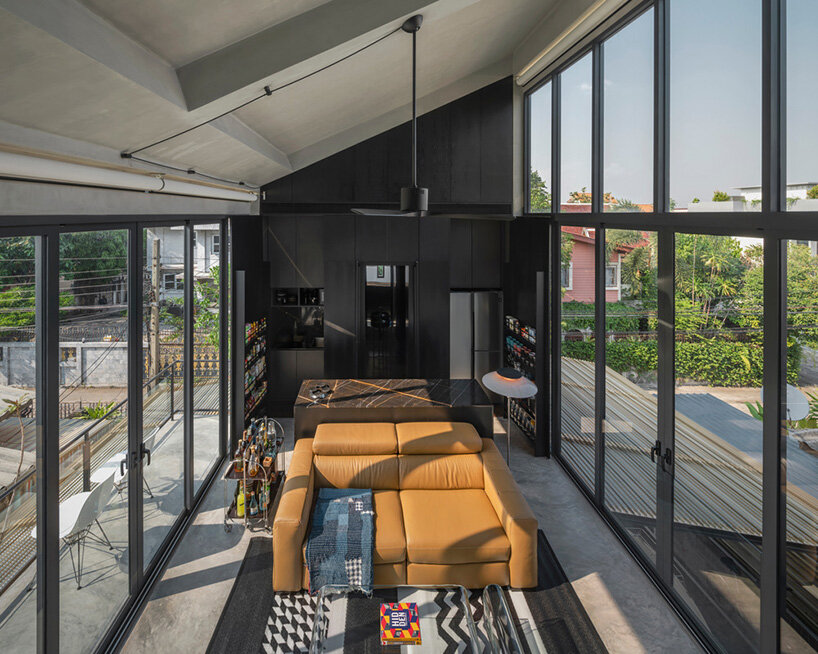 the upper levels house a living space for the client and his young family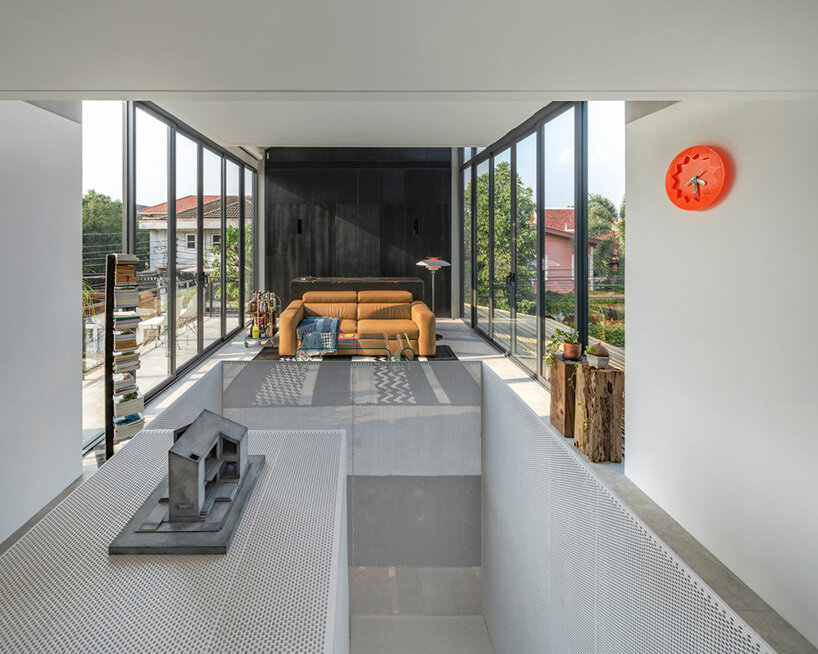 the interiors are expressed with a simple color and material palette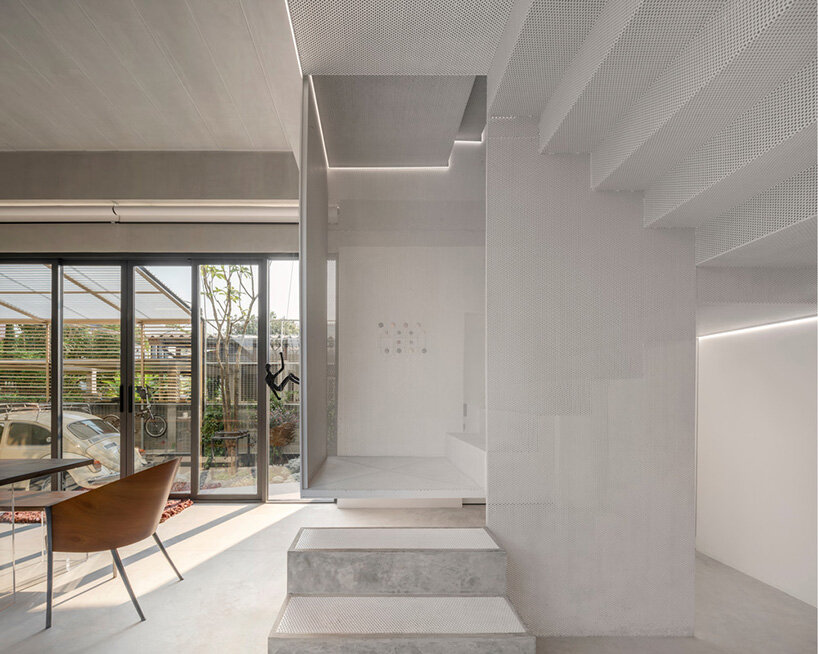 a sculptural staircase of perforated steel sheeting is found at the center of the house