SPOTLIGHTING THE top off-grid cabins OF 2022
Defined as small houses or cottages typically located in rural areas, cabins come in many shapes and sizes. Generally modest and cozy dwellings found in a variety of climates, they are often designed to be peaceful and secluded. Over the years, as the off-grid lifestyle has become more popular, many cabins have been built for people seeking independence from normal utilities, self-sufficiency, an escape from hectic city life, and a close connection to nature. Despite varying briefs and locations, our TOP 10 list compiles the best projects of 2022 that allow residents to get off the grid — from a collection of elevated human-scale nests in Uruguay to a tiny house on wheels traveling through Portugal.
We continue our annual review of this year's BIG stories with a look at the TOP 10 off-grid cabins featured on designboom in 2022.
BROOKLYN-BASED DESIGNER CHARLIE BAKER WEAVES ENORMOUS NESTS FOR HUMANS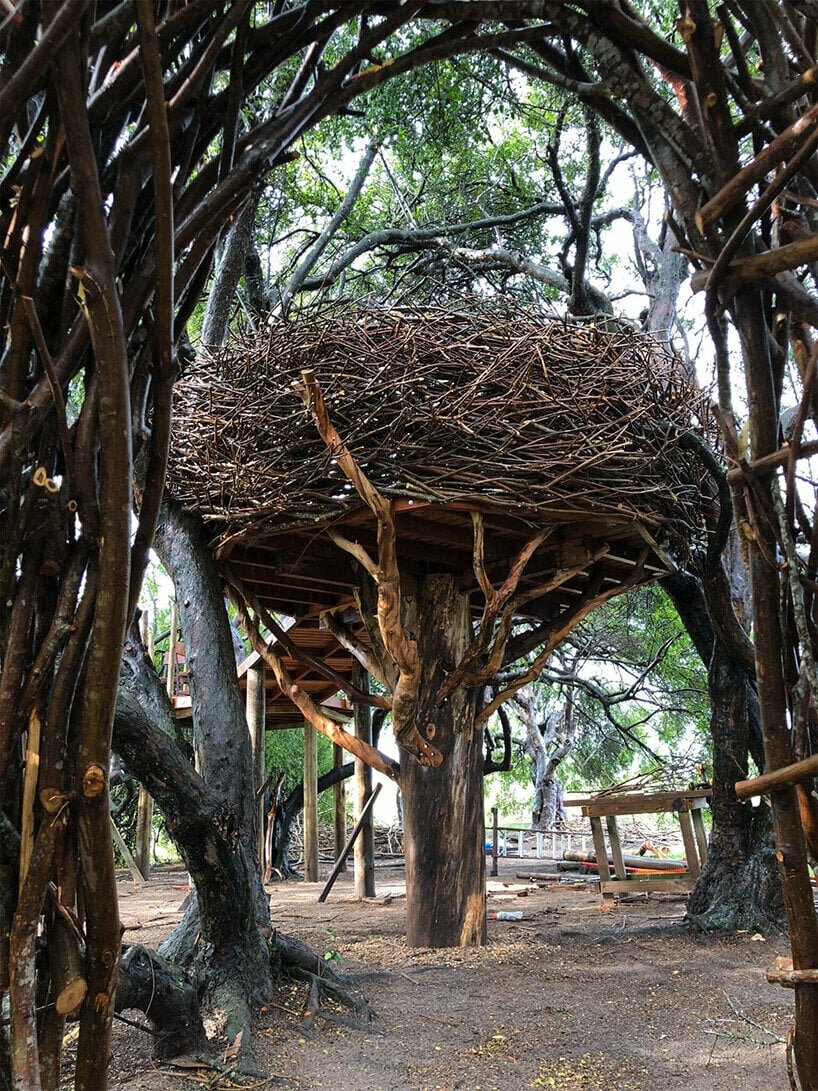 image by Charlie Baker
Charlie Baker creates order out of the wild and unruly branches sourced from nearby woods. Among his work, the Brooklyn-based designer has developed a collection of human-scale nests, wrapped organically with found timber and elevated among the forests. The nests pictured below are part of a development in Garzón, Uruguay.
read more here
EYRE.WAY'S NEW OFF-GRID TINY CABIN WELCOMES GUESTS TO SECRET CLIFFSIDE SPOT IN AUSTRALIA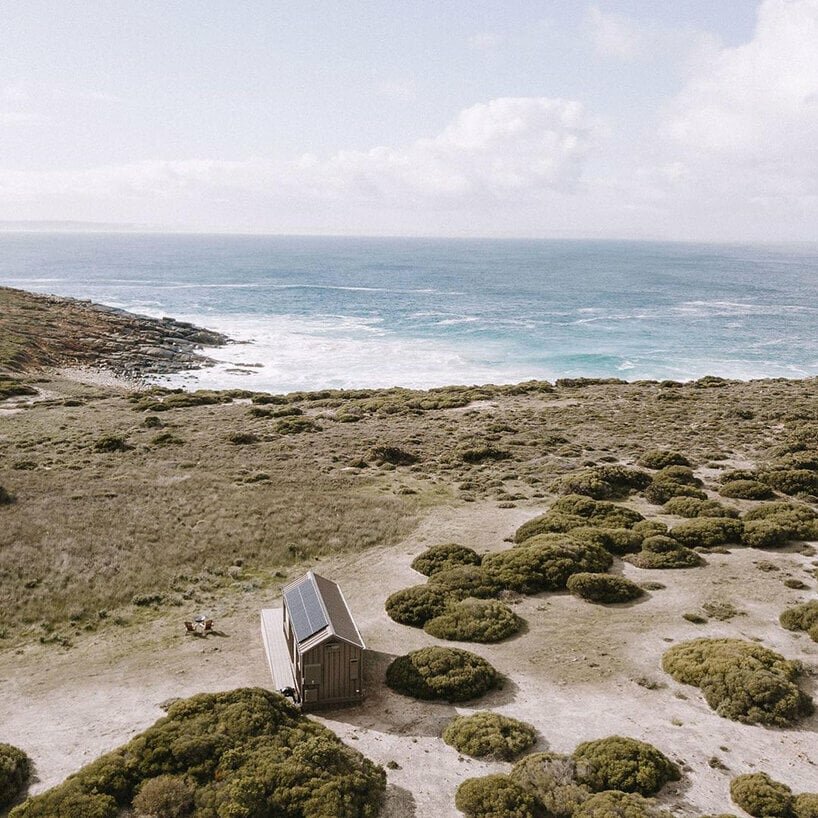 image by Hook & Hammer Creative Media 
Australian eco-accommodation company EYRE.WAY has just launched its second off-grid luxury tiny cabin named 'Maldhi'. Surrounded by native vegetation, it sits cliffside and boasts world-class views of the Eyre Peninsula's southern coast, overlooking the cliffs of Sleaford Bay in Australia.
'Maldhi' — meaning 'Night or Night Sky' in Barngarla (aboriginal language) — depicts a dark and moody color palette with various contrasting materials and textures, resulting in a look that is both edgy and laid back.
More importantly, the architectural design sheds light on climate control thanks to its sustainable timber construction and insulation. 'Our architect designed the tiny abode to make the most of nature's warming and cooling characteristics, and we used environmentally sustainable materials throughout the construction process,' explains EYRE.WAY.
read more here
'EL AGUACATE' WEEKEND HOUSE COMPOSES OFF-THE-GRID LIVING EXPERIENCES IN MEXICO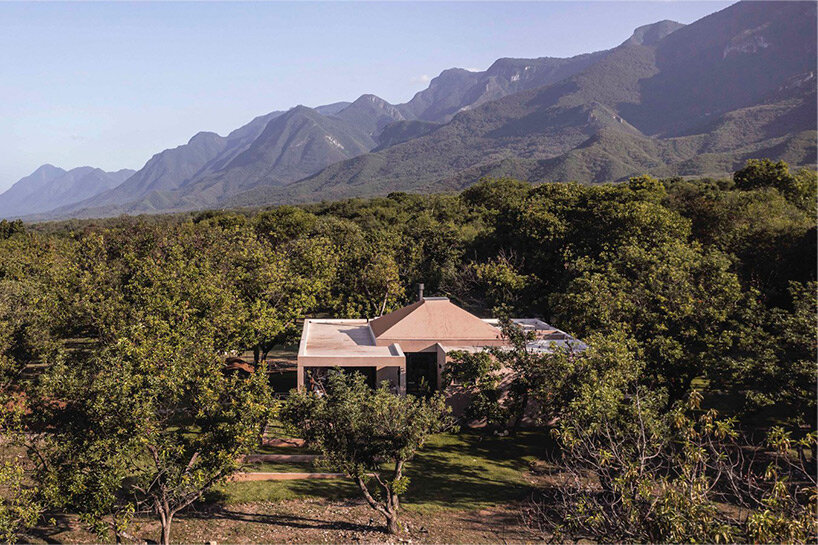 all images by César Béjar Studio + Dove Dope
Práctica Arquitectura reexamines the concept of weekend houses approaching environmental, social, economic, and aesthetic factors in the shape of 'El Aguacate' in Santiago, Mexico. Given that cityscape and countryside definitions have been blurred by means of transportation and the operational flexibility provided by digital connectivity, the project attempts to design a contemporary vacation residence committing to solely necessary motions.
Following an initial scheme of concentric squares, the design of the house was developed in a geometric and structural programmatic order that was later subverted to increase the size of the terrace and resting zone. The rooms and services are spread over three cells forming around the central space. The solidity of the structure and the landscape design in apparent stone accentuate the stony and monolithic appearance of the house. 
read more here
JACOBSCHANG ARCHITECTURE'S 'HALF-TREE HOUSE' SEEMS TO FLOAT AMONG THE WOODS